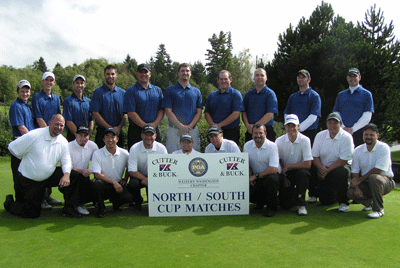 The North team, down 7-1 at one point in the morning matches, finished the last eight singles matches with seven wins and a draw to narrowly edge the South 10 1/2 to 9 1/2 in the 2014 Cutter & Buck North South Cup Matches.  Keith Coleman of the host Harbour Pointe GC and David Phay of Whidbey G&CC won all three of their matches for the North, while Will Styler of Linden G&CC pulled the hat trick for the South.  With the victory, the North team evened the series with twelve wins each and five draws.
Thanks go out to Harbour Pointe GC for hosting the event and to Bryan Dickson and Cutter and Buck for their title sponsorship.

Club Car Chapter Championship

Ping Pro-Assistant Championship
Presented by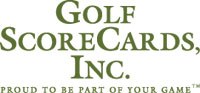 Broadmoor GC
October 13 &14
Limited to the first 144 players!  Get your entries in soon!
Chapter Championship Entry
Pro-Assistant Entry
Entries Received
Chapter Championship Historical
Pro-Assistant Historical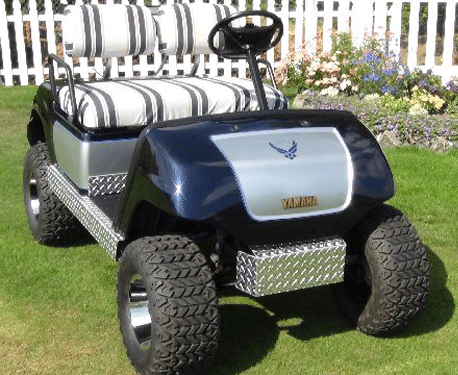 PGA Professional and U.S. Marine Fred Jacobson has done it again! He has donated this fully restored Yamaha golf car decorated for the U.S. Air Force to our Chapter for the 2014 Folds of Honor campaign!  The cart will have a top and windshield, and will be converted from gas to electric if the winner so desires.  Raffle tickets are again priced at $20 each and can be purchased at all upcoming pro-member events.  Professionals can also sell them in their shops by simply printing out tickets from the link below.