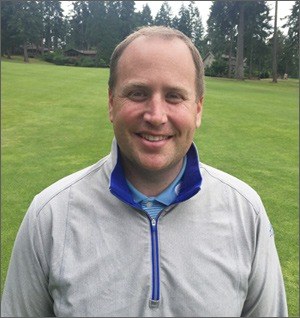 Golf Professional of the Year Award
Justin Gravatt – The Home Course
In the city of Dupont, Justin has been able to grow the game he loves by injecting himself into the community and the results have not only been positive for him, but for his fellow professionals as well. Justin has served on the City of DuPont's Lodging Tax Advisory Committee and has also sat on the Tourism Board for the city of DuPont. It is through this volunteer work that he discovered an untapped resource that many PGA Professionals can benefit from, the Lodging Tax.
"Lodging Tax is collected from every hotel room night and it goes into a fund that is given out in the form of grants for the purpose of generating more tourism. Millions of dollars are collected and distributed annually." It is this sort of out-of-the-box thinking that has helped generate $315,000 over the last 3 years for just his Summer Golf Fest event and a total of about $532,000 total for his facility. Suddenly, hosting events such as Drive, Chip and Putt, PGA Junior League, WSGA/PNGA tournaments can be a win/win situation where Justin does not need to charge associations for use of the course and the associations are able to put more of their money into the event and their programs.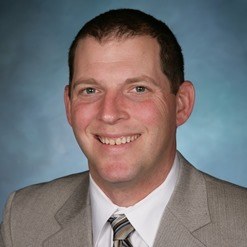 Assistant Professional of the Year Award
Nick Pollock – Seattle Golf Club
PNW PGA SECTION AWARD RECIPIENT
Nick has been nominated for this award multiple times and each year his bio gets stronger. This year, Nick has taken on new challenges such as developing the Seattle Golf Club website and creating a tee time system for members to use as part of the COVID-19 guidelines. He has also accepted a larger role in the Golf Operations now that his Head Professional is being called away to execute National Board business in his new role as District Director. Nick shows us that he is a leader by example and looks to bring others up with him through his participation, including attending numerous leadership summits and seminars, serving on Chapter committees and becoming part of the Evergreen Chapter CMAA. Not only did he complete his PGA bookwork in two years, but he has also gone on to complete two PGA Certifications, one in Golf Operations and one in General Management.
"By always striving to be better, you make the people around you better… the best way to lead in our industry is to attempt to be a positive influence on fellow PGA Members and Associates. We can never know enough. This is my everyday goal."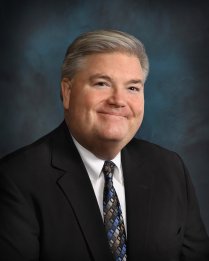 Bill Strausbaugh Award
Marcus King – Sahalee Country Club
PNW PGA SECTION AWARD RECIPIENT
Marcus King has received the Bill Strausbaugh Award 4 times from the Western Washington Chapter and 2 times from the Pacific Northwest Section. He has been involved in mentoring fellow PGA Professionals since earning his membership in 1990 and has helped "graduate" several professionals into the upper ranks of our profession including roles as Head Golf Professional, Director of Golf and General Manager. His career as a professional is highlighted by his growth in the industry, breaking down stereotypes about PGA Golf Professionals and proving that PGA Golf Professionals are capable of managing more than just the golf operations. Marcus also shows how growing the game of golf is not strictly limited to playing the game and teaching others how to play. He recalls that early in his career he was devoted to growing the game through various youth development programs. Now he sees his efforts shifting slightly and he is focused more on growing the game through diversity, equity and inclusion, and especially in embracing Special Olympics golf programming. Marcus is dedicated to community service for the betterment of all.
"I specialize in mentoring, educating, and assisting our fellow PGA Members to become General Managers at their respective facilities and thereby strengthening the PGA Professional as the definitive leader of the game and in the business of golf."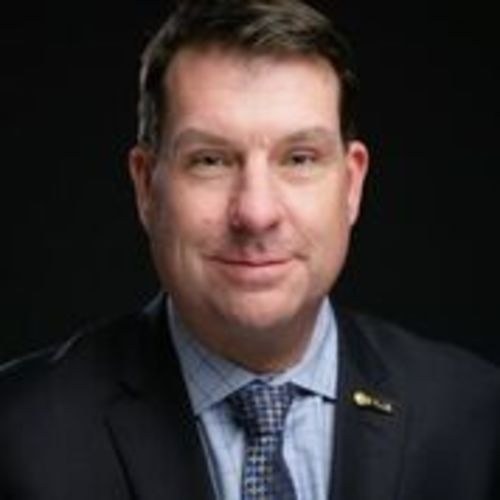 Patriot Award
Greg Manley – Meridian Valley Country Club
PNW PGA SECTION AWARD RECIPIENT
Greg won the Chapter Patriot Award in 2016 and 2018. We have seen him devote an incredible amount of time and effort to make the Washington Open Pro-Am benefiting the Folds of Honor a success. This was especially evident this year when the event had to be rescheduled twice and completely modified due to COVID-19 concerns and regulations. In a year when many events had to be canceled, Greg found a way to host the event and raised over $40,000 for the Folds of Honor. This brings his total support over the years to more than $400,000. In addition, Greg organized a New Year's Day Fun Run, as well as a Labor Day event that helped raise $6,700 for the American Lake Veterans Course, bringing their running total to over $50,000 in the past few years.
No one would have questioned a decision to cancel all events given the concerns that emerged with regards to COVID. Greg was determined, however, to see these events through because of how much they mean to him. "These people have served our country, solidified its freedom and allow all of the PGA Professionals to do what they do every year…Most of us have not served our country and the least we can do is put out the effort to the 1% who serve our country every single day, 24/7, 365 without fail."


Player Development Award
Ryan Young – Chambers Bay
PNW PGA SECTION AWARD RECIPIENT
Ryan was the recipient of the 2014, 2016 and 2017 Chapter Player Development Award and the 2016 Section award. Since stepping into the role of Director of Instruction in 2016, Ryan has consistently run a net profit and is projected to profit almost $50,000 to the facility's bottom line. For 2020, Ryan has run a total of 27 programs (13 adult specific and 8 junior specific) with a total participant count of 1,979. This is 200 more participants compared to 2019 despite the 3-month stay at home order due to COVID. During the stay at home order, Ryan also offered Remote Coaching via the CoachNow App. He was able to help 120 students from his living room!
In addition to the programs, Ryan has also been very active in sharing his ideas with his fellow professionals. He has two continuing education presentations scheduled for this year, he had an article published in the PGA Magazine on how to create a golf academy, and he was also recently interviewed by a PGA Magazine/Golf Range Association of America writer who will publish a best practices article about his WWP Virtual Golf Clinics.
"Growing the game is in the PGA of America's mission statement, and player development programs are the ways we achieve this mission."


Merchandiser of the Year – Private
Craig Hunter – Sand Point Country Club
PNW PGA SECTION AWARD RECIPIENT
Craig used the weeks of closure caused by the pandemic to get his shop in tip-top shape to welcome back members once the shutdown was lifted. In addition, Craig turned to online options through his vendors and created an "exclusive to Sand Point" website to create sales opportunities during the lockdown. When the doors of the shop reopened to the membership, Craig shifted his focus to ensuring a positive and vibrant experience for the membership.
"This year, more than ever, it's time to make sure you appreciate your membership and how they support you. It's so important to be nice to all your members and ensure everyone feels kindness and that their club experience is a welcome relief from the stresses of these difficult times."


Merchandiser of the Year – Public
Jacob Lippold – Chambers Bay
Since the pandemic hit, Jacob has relied heavily on the cornerstone of his merchandising philosophy – flexibility. By maximizing the use of the space and the orientation of the shop, he is able to get the most out of the limited visits he receives throughout the day. In addition, he has broadened the offerings of the shop beyond the normal items of a high-end public facility to great success. Jacob's response to the challenges of 2020 has been truly inspiring.
"However, as with all challenges in life, it is in the way that we respond, plan, execute and the accompanying attitude that we exude that guides the ship. While none of us could predict what would happen this year, we can reevaluate and make sure that we are in the best position possible as we regain traction and look to balance the need to move inventory while maintaining margin to see profits during a constantly unpredictable market."


Merchandiser of the Year – Resort
Chris Koch – Salish Cliffs Golf Club
What is most impressive about Chris' operation is the use of the 600 square foot shop space and the creative promotions and value add packages that have helped bolster his numbers. When hampered with occupancy restrictions and various guidelines due to COVID-19, Chris was able to pivot and use these guidelines to his advantage. He offers his customers a new look at the shop while maintaining safe social distancing practices.
"We have created a one-way loop through the golf shop which gives guests a self guided tour of all of our merchandise. A difficult situation has given us the opportunity to give our golfers a new look at our shop."


Teacher of the Year Award
Keith Bennett – The Golf Club at Newcastle
Keith Bennett has quickly grown his teaching business over the past two years. To put it in numerical terms, it has grown 1000% while adding over $35,000 in revenue to The Golf Club at Newcastle. More impressive however is the amount of content that he generates to help people enjoy the game of golf. If you haven't heard of Keith Bennett, I suggest you check out @keithbennettgolf on Instagram. Keith has amassed over 55,000 followers on his Instagram page and has used his social media success to grow his brand as an instructor. During a time where the world was sheltering in place, Keith was continuing to provide content and instruction from his own living room. His notoriety as a golf instructor in Seattle is growing rapidly and his clients include Grammy Award winning musician Macklemore and former Seahawks Wide Receive Jermaine Kearse. This is the future of teaching and Keith has embraced every aspect of it. By getting creative, he was able to build a stable of 30 monthly subscribers on his remote teaching platform during the shelter-in-place order. He recently shared his tips on how to grow an online presence with other PNW PGA Professionals at a "Stay Involved" webinar.
"I continued to thrive and keep my business going by using modern teaching methods and creativity."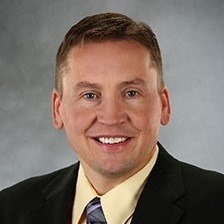 Youth Player Development Award
Rick Blankenburg – Bellingham Golf & Country Club
Rick was the recipient of the 2016 Chapter Youth Player Development Award. Over the past 2 years, he is the only Captain to take a PGA Junior League team from the Pacific Northwest Section to the National Championship not once, but twice. Rick has spent much of his 25-year career taking on the challenges of teaching Junior Golf. Through those years he has learned a thing or two like how to get parents involved. It was through this skill that his 2020 golf season was saved. Rick was able to recruit 20 parents, grandparents, and college golfers to assist in putting on a week-long Junior Camp at Bellingham G&CC. In all, 85 kids got a week of fun and no one got sick!
Rick was able to use similar tactics to tackle the 2020 PGA Junior League season. Despite losing 9 of the 10 kids that made up the team during their run at National, Rick received more sign ups than the year before and was able to create an in-house league. The result was tremendous support and appreciation from families whose kids were able to get out of the house for 2 days a week for a little golf and competition. In addition to PGA Junior League, Rick has also been the Head Golf Coach at Meridian High School for the past 3 years. It was a short season this year, but Rick was able to get 2 weeks of coaching 14 kids in before all high school sports were shut down due to COVID.
"Junior Golf has always been one of my highest priorities as a PGA Golf Professional."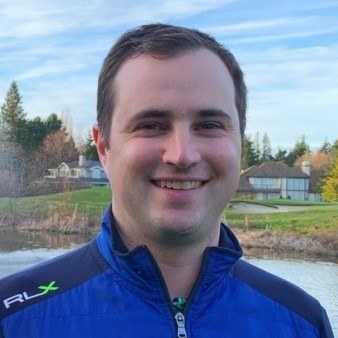 Professional Development Award
Carl Hetterle – Semiahmoo Golf & Country Club
Carl has served on the Chapter Professional Development committee for the past 4-5 years and firmly believes that PGA Members and Associates should keep up their education and he tries to lead by example. His most recent example being the completion of the PGA Certified Professional program in Golf Operations. During this pandemic, Carl has continued the push for education despite the conditions that forced the cancellation of all our in-person educations. During this strange time, he worked with Molly Cooper from the section staff to create new topics for the Section's "Stay Involved" seminars which were successful in several of the series in generating 20+ participants.
Carl's approach to education is quite simple.  "If the educational opportunities match what is desired by the membership in their Chapter/Section, I believe participation will be strong."  Carl believes that using the information collected in our most recent survey on education that they should be able to create strong topics that the membership is looking for.  In addition, using technology and the forced transition from in-person education to online participation will most definitely create a boost by simply cutting down on the travel time and the need to take time away from the office.  These new circumstances have created a golden opportunity, one that Carl hopes to capitalize on with more education ideas.